CBD Vape Juice & Terpene CBD Vape Liquid

Here, you can buy cbd vape juice liquid. Vape use in the UK has grown hugely in the past 10 years and 1 in 5 people that vape have taken CBD vape liquid. The main reason for this is that vaping is the most effective and quickest method of absorbing high CBD dosage into your body. At British CBD we have a huge range of brands from the UK, USA and Europe providing high quality CBD vape juice and eliquids. Our vape juice is safe and compliant, vapers can rest assured. Eliquid is comprised of VG and PG, with food grade flavouring and lab tested CBD in addition.
Our CBD vape juice products range from 10ml to 100ml with strengths from 50mg to 10,000mg CBD. We have many different flavours to choose from – fruit flavours to Terpene infused flavours like OG Kush.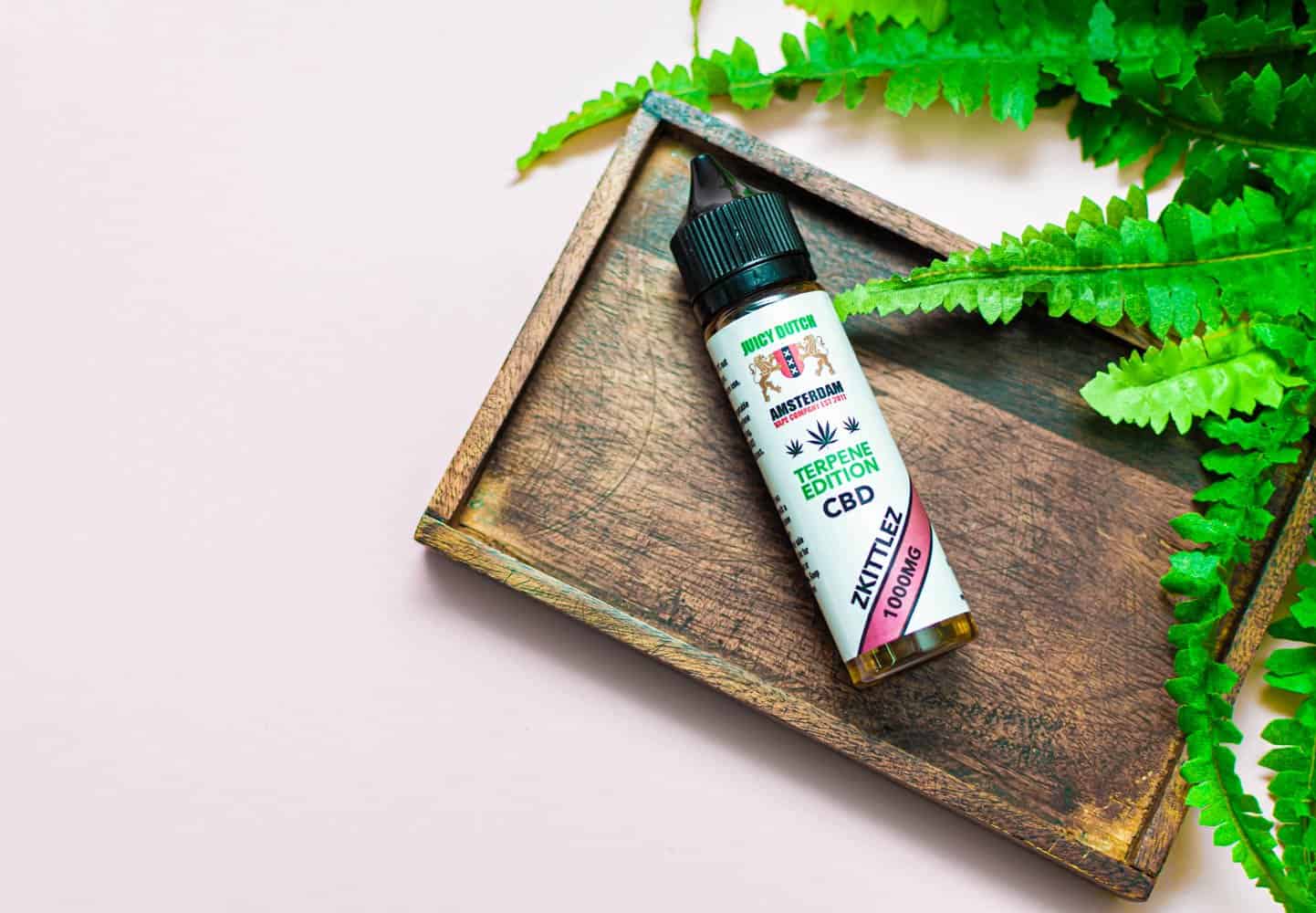 ---
What is e-liquid?
E-liquid is the liquid that fuels an electronic cigarette. It consists of three parts: the nicotine solution, the flavour and the diluent. These three parts create the vapour that is exhaled to mimic the smoke that you would see if you were to smoke traditional cigarettes.
What is E-liquid flavouring?
To produce the taste in e-liquid a flavour needs to be added. There is an infinite number of flavours that can be used. We believe we stock not only some of the finest tasting and highest quality e-liquid flavourings but also one of the widest and most exciting ranges available. All our flavourings have been developed and made exclusively for British CBD; you will not find them anywhere else!
Is E-liquid safe to use?
E-Liquid should be kept out of the reach of children, should not be ingested or tipped into the mouth and should be handled carefully. If used according to instructions there is no reason to believe that e liquid is not safe.
How long does E-liquid last?
When stored in a cool and dark place e liquid has an expected shelf life of around two years before the quality of the liquid starts to diminish.
When should I replace my coil?
Coils will need replacing periodically; the length of time between changes depends on a number of factors. The amount of device use, power settings, chosen e-liquid, and other variables, all affect the lifespan of the coil. Generally you would want to replace your coil as and when you encounter a burnt or poor taste from your atomiser.
Where to buy e-liquid?
British CBD are an ideal store to buy e-liquid containing CBD. We stock both low and high dosages to suit all users.